Doncaster Pride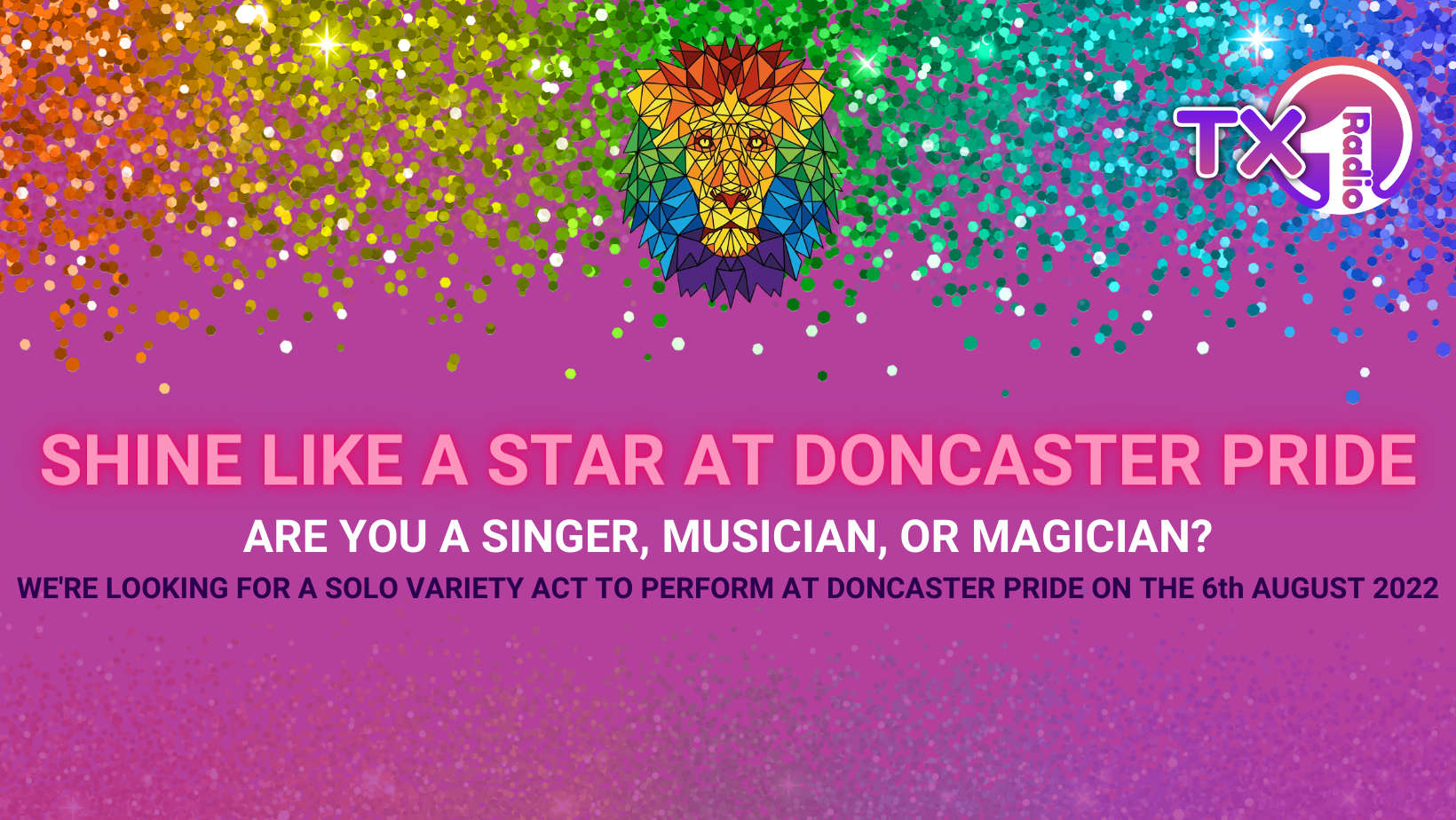 Would you like to shine like a star at Doncaster Pride on the 6th of August 2022?
Win yourself a chance to perform on the City stage with TX1 Radio at this year's event and share your act with a large audience!
If you're a solo variety act, maybe a singer, musician, or magician fill out the form below and tell us all about what you do! We would love to hear and see what you do, so you'll need to share with us links of you performing your act on stage along with any music demos that you may have if you're a singer or musician. Show us what you got!
You've got until Midday on the 22nd of July 2022 to enter and a winner will be chosen by the Doncaster Pride judges and announced by Bruce Edwards on the Breakfast Show on Friday the 29th of July 2022.
Keep up to date with all things Doncaster Pride on our social media and follow us on Insta, Facebook and Twitter @TX1 Radio.
Good Luck!
(The prize for this competition is that the winner will get to perform up to a 30-minute set on the City Stage with TX1 Radio on Saturday the 6th August 2022. To find out all about this year's Doncaster Pride click HERE.)
Daytimes With Mike Nicholson

10:00am - 2:00pm

Mike Nicholson takes you through your daytime and through into your lunchtime with local information and the biggest hits.

The Afternoon Bit with Scott Barton

2:00pm - 4:00pm

Scott plays you the biggest hits during a strange bit of the afternoon, and he keeps you company with his banter.